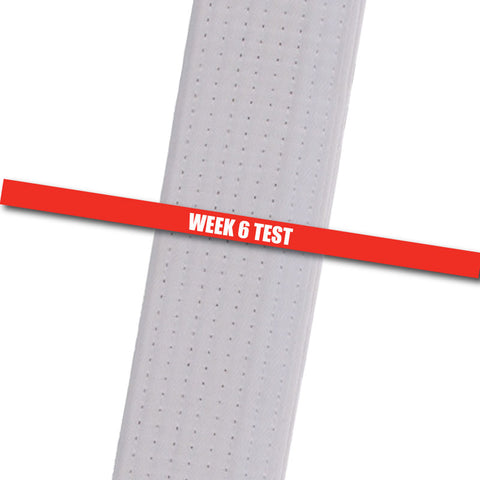 Testing Stripes - Week 6 Test - Red
Testing Stripes provide another great way to reward your students!  
Half as wide as our standard BeltStripes, these extra thin Testing Stripes allow you to wrap multiple stripes around a belt and still leaves room for other achievement stripes that your students may earn.
Each sheet has 68 Testing Stripes and costs $4.49.  That's less than 7 cents per stripe!
Our flexible, waterproof and tear resistant AttendanceStripes are designed to wrap completely around standard martial arts belts with a small overlap. (actual size: 4.25" x 0.25")
     Please Note: Belt Not Included.
---
We Also Recommend